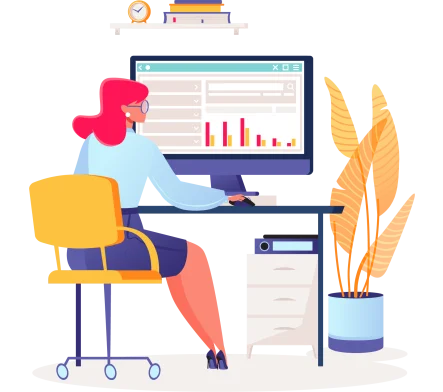 Spend Monkey dashboard, your new best friend
The plug & play Spend Analysis Platform of Spend Monkey unburdens you like no other. Including extremely accurate, clear and user-friendly spending information. If we do say so ourselves: our solution is innovative, state of the art and monkey proof/super user friendly.
With Spend Monkey, you always have your spending information up to date for a low monthly fee, our BI specialists are at your service every day!
Next steps / let's work on your data
Want to get started quickly with the turnkey Spend Analysis Platform of Spend Monkey? You can! For the intelligent, safe, good and fast processing of your data, we use a smart step-by-step plan.
Step 1. Collect data
Collect required data from your ERP system, P2P system or financial software package.
Step 2. Clean up data
This includes deduplication of data and checking for correct, consistent, usable input.
Step 3. Enrich data
Add information to your cleansed data and creating links.
Step 4. Visualise data
Import the data for super clear graphical representation with bar charts, pie charts, etc.
Step 5. Let's go to work
Your dashboard is now ready to use. Surprise your colleagues with new insights and overviews and save on costs. Also on previously invisible costs.
All-in-one Spend Management dashboard
Pick your cherries: which package suits you best?
*The above prices can be influenced by the quality of the delivered data, when using multiple source systems and the number of users.
Is your situation not listed? Then contact us for a custom quote.